Writings @ Ankur Mutreja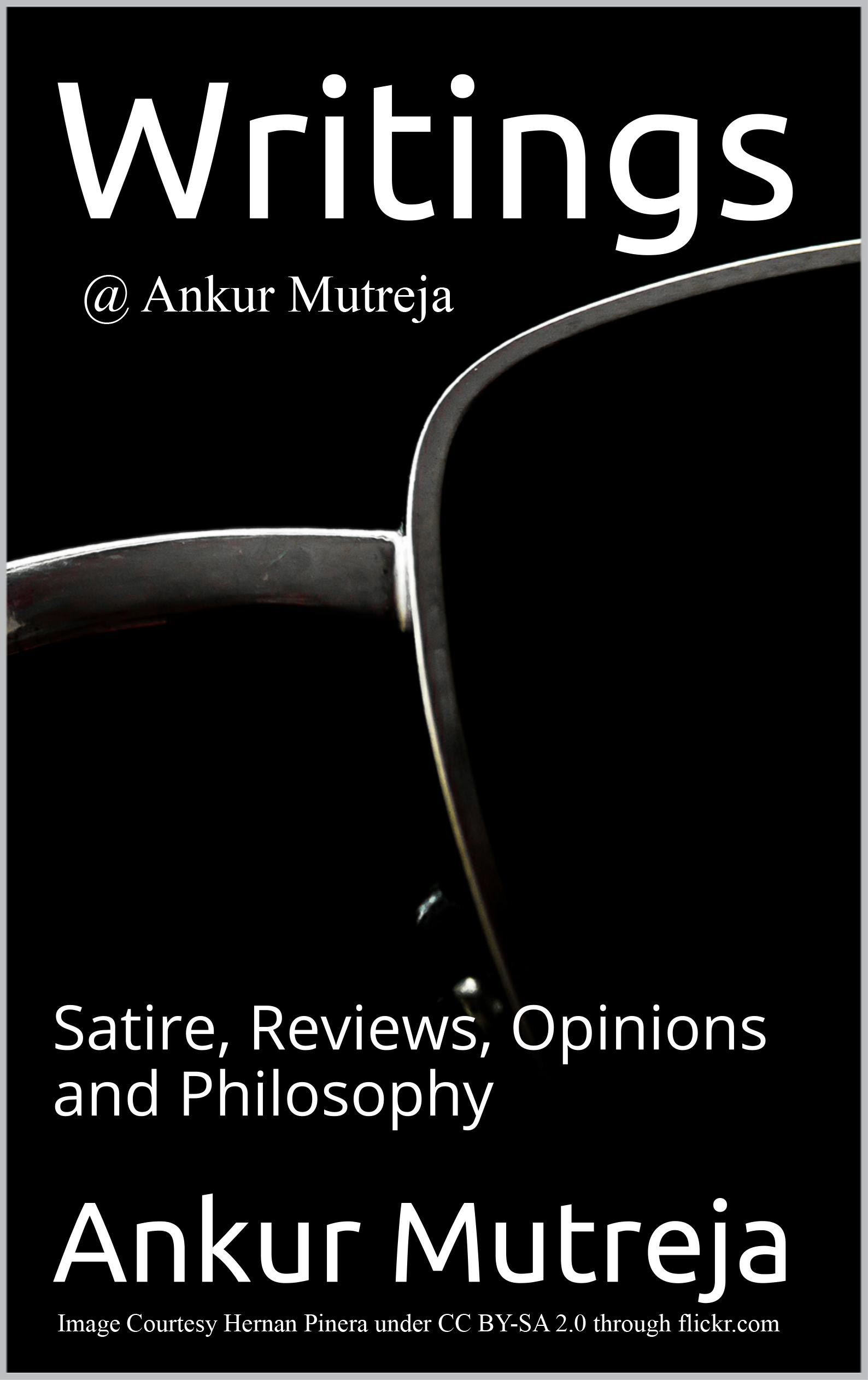 This book presents my views on various issues ranging from contemporary events to personal philosophy. The book is, in fact, a consolidation of my views concretized on my blogs over years and is divided into four sections: Satire, Reviews, Opinions and Philosophy. I would recommend you to check out the section entitled Satire first and then move onto the Reviews section – as a natural transition from ultra-light to light – where I have reviewed Travel Locales, Books, Movies & more. If you like the Reviews section, you will also enjoy reading my Opinions, ranging from Human Rights to Economy. Last but not the least; Philosophy…do read it if you liked my other writings.
Are you thinking how to get this book? Well…you can either download it free from the digital stores across the web or just read it below.